Reimagined processes call for new approach
Unibuss has been a HASTUS client since 1989. When getting ready for its 2017 HASTUS upgrade, the agency decided to reimagine its processes for crew dispatching and management and to add the DailyCrew, SelfService and DailyVehicle modules for daily operations to its HASTUS installation.
The decision to reimagine these processes introduced a new level of complexity for the implementation of the HASTUS daily-operations modules.
Unibuss accepted GIRO's proposal to apply an iterative project approach – which handles the risks and unknowns of complex software installations – as the best way to handle implementing the additional modules.
Iterative approach delivers solution faster
Unibuss and GIRO defined the implementation project's iterations and their respective content to respect the delivery date that Unibuss required.
Each iteration included all stages of the software-development cycle and delivered a set of fully tested software functionalities ready to deploy in production.
Thanks to the iterative approach, the project was completed faster, with a smoother go-live and shorter stabilization period than would have been expected with a traditional project approach.
The overall quality of the deliveries was higher than in a standard project, where the functionalities for the entire project scope are delivered at the end. The budget ranges defined at the outset for each iteration were all respected.

About Unibuss


Leading provider of bus services in Greater Oslo





More than 1,800 employees





Carries 98 million passengers a year on 204 routes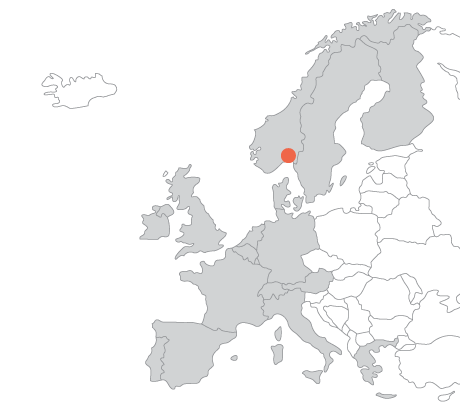 Dispatchers/duty-office resources using DailyCrew
Drivers benefitting from SelfService
Business-process review leads the way


Unibuss and GIRO conducted a thorough business-process review to map the expected current and future states of use of the HASTUS DailyCrew, SelfService and DailyVehicle modules
Key operations, stakeholders, interfaces, and interactions were clearly described and rethought
Fully documented and mapped processes allowed applying the agile philosophy not only to the software specifications, developments and deliveries, but also to the schedule and budget
Iterations deliver fully tested functionalities


Implementation of the DailyCrew and SelfService modules was divided into three iterations
A fourth iteration completed the project by implementing DailyVehicle
Each iteration included all stages of the software-development cycle: specifications, analysis, development, testing, delivery and demonstration
The result of each iteration was a set of fully tested software functionalities ready to deploy in production, leading to 150 dispatchers/duty-office resources using DailyCrew to handle daily operations and 1,750 drivers having access to their assignments using SelfService
Success factors


Frequent calls, on-site meetings, and demonstrations required the participation of GIRO and Unibuss subject-matter experts – their availability and involvement during certain phases of the project were key success factors
Unibuss had dedicated the appropriate resources to the project, who were always available to answer questions, give feedback, attend demonstrations, etc.
This collaboration enabled stakeholders to get feedback quickly, avoid misunderstandings, and ensure that the expected behaviour of the software was documented and implemented after each iteration

High-quality results


Since each iteration included specifications, developments, tests, demonstrations, training, etc., for a different subset of functionalities, the required results were achieved quickly and progressively
GIRO's iterative approach can be applied to projects to implement HASTUS daily-operations modules and for larger-scale projects to implement HASTUS scheduling modules
This approach should be considered for projects that involve complexity and significant unknowns, have a duration greater than twelve months, or require the involvement of GIRO's software-development team

The iterative approach let us focus on each item and test functionalities, with time to adjust during the next iteration if needed. It gave project members time to dive into the details, for a better understanding of the finished product. It also allowed GIRO to learn and understand our processes, which is important for advising us on the final solution.

Olav Hammersland, Project Manager,
Unibuss
WANT TO KNOW MORE ABOUT GIRO'S AGILE ITERATIVE PROJECT APPROACH AND WHAT IT CAN DO FOR YOUR HASTUS IMPLEMENTATION PROJECTS?