Modernizing to simplify the day-to-day of operations staff
At many public transit agencies, the way in which information and requests for duties and days off are handled has changed little over the years. Much can be improved about these cumbersome processes.
TEC decided it was time for a change. During the recent upgrade of its HASTUS installation, it added the SelfService module. Among other things, this intuitive and easy-to-use tool streamlines communication processes between planners, depot managers and drivers to simplify the day-to-day of operations staff.
Simplifying communication to improve process efficiency and job satisfaction
SelfService digitizes the flow of requests and information to make it easier for schedulers, depot staff and drivers to communicate with one another.
Drivers can log on to the secure SelfService website to view their scheduled work and trips, request time off, see their leave balance, and send and receive messages, among other things.
This lightens the administrative burden of dispatchers, who can process driver requests in less time while easily taking into account all the information integrated in HASTUS.
These streamlined processes and communications are improving the employee experience at TEC.
About the TEC
Operating name of the Opérateur du Transport de Wallonie (OTW), which plans and operates public transport services in Wallonia, Belgium

Key player in mobility and in the country's economic, social and sustainable development

2,500 buses and trams covering 778 routes in Wallonia

49 depots

5,200 employees, including over 3,300 drivers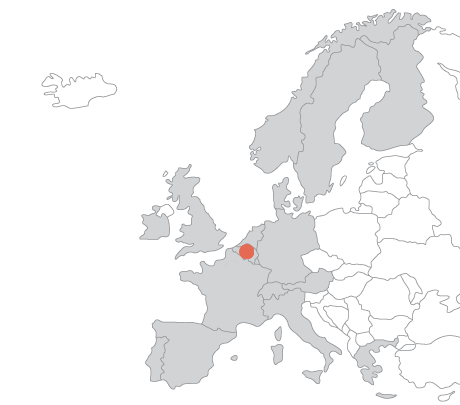 of drivers using SelfService
requests for days off processed with SelfService in the first year
instead of 3 weeks to process a year's worth of time off for one depot
Communication between drivers and managers simplified
Drivers can log on to the secure SelfService website – anytime, anywhere – to view information or make requests. All they need is a cell phone, tablet or computer with an internet connection. They can also use the SelfService kiosks in the depots.
Drivers can quickly and easily consult important information about their work schedule and make requests such as days off. Among other things, drivers can view their scheduled shifts and trips, request time off, see their leave balance, and send and receive messages.
Company rules and driver confidentiality respected
The organization's business rules and processes for different types of requests – such as policies for days off, banked time, work assignment cut-offs, etc. – have been modelled directly in SelfService. Drivers can therefore only make requests that comply with the rules in effect, saving managers considerable time.
SelfService keeps driver data confidential. To connect to the portal, drivers use a secure user ID and only a handful of people within the organization have access to this information in the course of their work.
Strong integration with the scheduling and operations management modules
TEC has been using HASTUS software to plan schedules and manage operations since 1997. Now that it has added the SelfService module, which is integrated with the other modules in HASTUS, TEC can receive and process driver requests directly in HASTUS as well. The risk of transcription errors, inherent in TEC's old processes, is also eliminated.
Several departments can benefit from SelfService. Long-term planners see up-to-date driver availability, while depot managers and dispatchers have real-time information on driver absences or delays.
This shared access to information gives key planning and operations staff more flexibility to respond quickly to requests and to propose or make service adjustments.
Initial results and gearing up for personalized work rostering
TEC took a multi-phase approach to deploying SelfService. It first used test agents, which included drivers and HASTUS users, to identify and correct potential problems before rolling out the module company-wide.
TEC also created a video (in French only) in which test agents talk about the benefits of the new module to encourage other employees to use it.
SelfService was deployed in three months. In its first year of use, 90,000 requests for days off were processed with the module.
The time to process a year's worth of day off requests for the 650 drivers at TEC's Robermont depot dropped from three weeks to three days with SelfService.
The second stage of the project will be to allow drivers to use SelfService to swap service days directly with colleagues.
To pave the way for personalized work rostering, TEC is also adding the HASTUS-PlanCrew module, which optimizes work assignment while taking into account employee preferences. Implementing PlanCrew will allow drivers to use SelfService to submit their work preferences.
For us planners, SelfService is really the best tool. It lets us work much faster and more efficiently when it comes to granting vacation time and communicating with drivers. With SelfService, everything is instantaneous and in real-time.

Alain Romano, Studies Manager
TEC
SelfService brings flexibility and efficiency to our communication processes in planning and operations management. Our employees got on board and quickly adopted this easy-to-use and intuitive tool.

Geneviève Higny, Head of Operational Studies Department
TEC