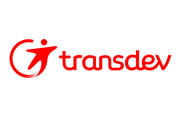 Major step towards all-electric bus service
Transdev bid on five contracts to provide bus service in and around Gothenburg for ten years. Four of the contracts included a requirement
for the use of zero-emission vehicles.
Transdev won all five contracts and put 145 new electric buses into service in December 2020, a major step towards the goal of making Gothenburg's bus fleet all-electric by 2030.
Electric-bus scheduling features in HASTUS helped
win the contracts and launch service
Transdev used the HASTUS features for electric-bus scheduling to explore various service-schedule and charging-activity scenarios. This enabled Transdev to submit a competitive proposal that minimized resource-use and costs while ensuring a robust and operable solution.
Transdev also used HASTUS for the scheduling required to implement service in December 2020, including deployment of the 145 new electric buses operating on 34 routes in and around Gothenburg, the largest electric-bus fleet in the Nordic region to date. The vehicle total was planned to rise to 157 electric buses by 2023.

About Transdev Sverige AB


Sweden's 2nd-largest bus company





Country's 3rd-largest public transport operator





Launched the Nordic region's largest electric-bus fleet in Gothenburg in 2020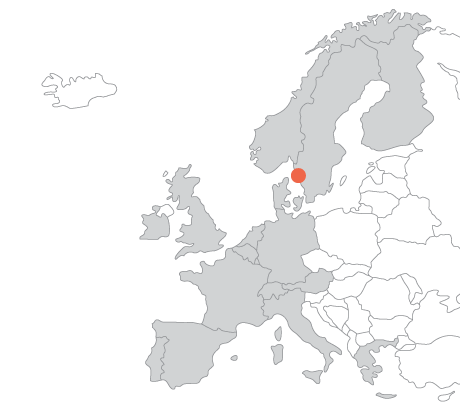 New e-buses put into service
E-bus routes in/around Gothenburg
Contracts won out of 5 bids using HASTUS
Successful large-scale deployment


Transdev's purchase order announced in 2019 for 157 electric buses was the largest such order in Europe to date
145 buses were put on the road in December 2020, cutting the fleet's CO2 emissions by 14,500 tonnes per year in a major step towards realizing Gothenburg's goal of having an all-electric bus fleet by 2030
By 2023 Transdev expects to be operating all 157 electric buses in Gothenburg and 60 more under several contracts across Sweden
Robust, operable, optimized scheduling


The HASTUS CrewOpt module's ability to accelerate the crew-scheduling process and easily create multiple scenarios helped Transdev generate optimized crew schedules that respected the electric-bus range and charging constraints
Transdev used the MinBus module's features for optimized charging activities and state-of-charge management to schedule charging according to such factors as vehicles' battery capacity and power consumption, and charging capacity and speed at the depots and on the network

Adaptability to changing specifications


After contract award, it was decided to include charging on route at fast-charging stations and not just overnight at the depot
Transdev used HASTUS – especially the MinBus module's ability to insert charging activities automatically when optimizing vehicle tasks – to identify the best locations for fast-charging stations and adapt the implementation plan to completely different vehicle and charger specifications

Field-proven solution


When Transdev bid on the contracts, it was already operating electric-bus fleets supported by HASTUS in Sweden, the Netherlands and France
The Transdev team in Gothenburg was supported by the Transdev International HASTUS Competency Centre to make the most of the field-proven HASTUS features for electric-bus scheduling and operations in preparing the winning bids and implementing service

Due to the size of the contract and with the help of HASTUS, Transdev is now one of the most experienced in Sweden with zero-emission vehicles. The HASTUS modules for electric-bus scheduling and operations met and exceeded our needs, and the scenario reviews performed with MinBus were especially useful.

Patrik Engberg, Scheduling Specialist/
HASTUS System Administrator,
Transdev Sverige AB