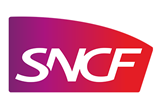 Building robust, high-performance work schedules that incorporate staff preferences
SNCF Voyageurs carried out a project to test a dynamic work-assignment system that considers station staff's preferences at the Paris Est station.
The test was conducted as part of a major HASTUS implementation program aimed at transforming rolling-stock and workforce planning and management at SNCF Voyages, Transilien and TER. When fully implemented, HASTUS will be the primary solution to plan, optimize and manage schedules and operations involving more than 4,000 trainsets and 40,000 employees.
The aim of the test was to digitize managers' work to simplify and standardize it. Other important goals were to make service delivery more robust in addition to increasing employee satisfaction, resulting in greater service quality. Improving the employee experience in this way is also expected to contribute to attracting and retaining staff, given the context of the shortage of skilled manpower.
Overall, each month, between 60% and 70% of the employees who expressed preferences for duties or days off obtained their first choice. In addition, the number of uncovered duties was reduced significantly.
Innovation supported by the power and flexibility of the HASTUS modules for daily operations
The implementation of HASTUS in progress at SNCF's Voyages, Transilien and TER units provided the opportunity to use the daily operations modules to test a new way of assigning work. The modules allow aligning the needs of service delivery with employees' work preferences, which was not possible before.

About SNCF


One of the leading passenger rail and freight logistics groups in the world





SNCF Voyageurs, the group company responsible for passenger rail in France and Europe, operates three units: Voyages (long distance), Transilien (Paris region) and TER (regional)





More than 5 million passengers per day took the train with Transilien and TER in 2019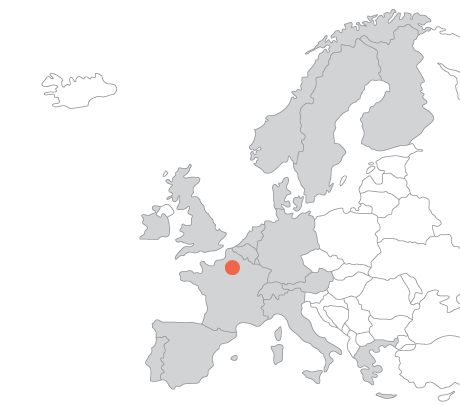 to 70% of employees obtain their first choice
out of 10 employee-satisfaction rating
average reduction in uncovered duties
High-performance tools inspire innovation


The arrival at SNCF of the HASTUS modules PlanCrew, DailyCrew and SelfService will allow adding more flexibility to work schedules while giving employees the opportunity to include their preferences
The key elements making it possible to include preferences are the work-assignment managers in DailyCrew and the optimization procedures in PlanCrew along with the flexibility of the PlanCrew rule engine
To ensure that the test is realistic, it has involved a significant sample comprising a team of station staff at the Paris Est station made up of employees on rotating shifts as well as reserve staff
The aim of the test was to design processes that are straightforward, seamless and efficient, and to measure the effects on service delivery, work-schedule robustness and employees' work/life balance
Transforming employees' work scheduling


Previously, work scheduling for employees on rotating shifts was done annually and there was no way of changing it. For reserve staff, work scheduling was done for the coming month and it could be adapted each day for changing service needs. In both cases, employees' work preferences were not considered
The new work-scheduling process allows employees to express their choices of shifts and days off each month

Positive results, even with the constraints
of the COVID-19 pandemic


Almost all participating employees have a positive opinion of the test: the satisfaction rate is 8.9 out of 10
Despite pandemic constraints, such as periods of short-time working during which employees who would have wished to enter choices were absent, between 40% and 50% of employees have entered choices each month to personalize their work schedules

The success rate for obtaining first choices is between 60% and 70%
The new process reduces the number of uncovered duties by about 80%
On average, each participating employee has requested preferences for 16 duties per month out of a total of 20


Next steps


SNCF intends to continue and expand the project
The HASTUS-SelfService module will be rolled out progressively to the group of employees currently within the scope of the project, to continue industrializing the work-scheduling process and to allow employees to enter choices directly from their smartphones
The scope of the project will then be enlarged
Ultimately, the aim is to extend the process for incorporating preferences to other Operating Units, adjusting the preference categories and types of employees involved according to the different sites' requirements

Before, employees just had to accept their work schedules. Today, they participate in building them and they respect their commitments. 97% of participating employees have indicated that personalizing their work schedules has had a positive impact on their work/life balance.

Stéphanie Seguin, Head – Préférences Project,
SNCF
As well as increasing employees' satisfaction, this project demonstrates that it is possible to introduce flexibility into work rostering while ensuring that work schedules are robust and respect the rules.

Sébastien Pauvert, Head – P.R.O.G.RES Axe Est Project
Area Product Owner for Station Staff,
SNCF
WANT TO KNOW MORE ABOUT DAILYCREW, PLANCREW,
AND WHAT THEY CAN DO FOR YOUR OPERATIONS?