CONTINUOUSLY OPTIMIZE YOUR OPERATIONS 

GeoRoute helps you make the best use of your production data to assure the success of your future operations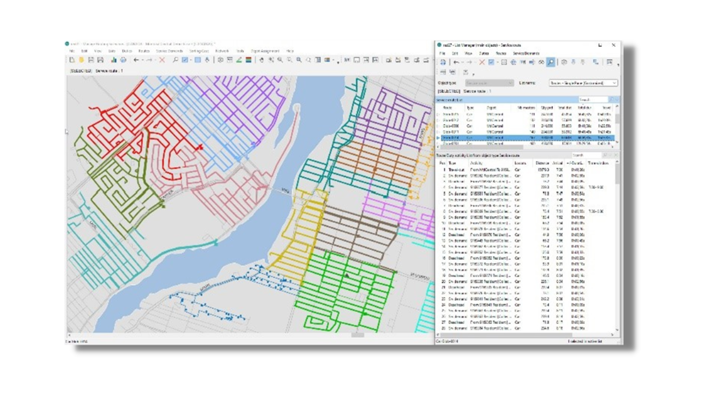 FORECASTING AND SIMULATIONS
Use GeoRoute's sophisticated toolset to evaluate the impact of new forecast data and adjust your operations efficiently. Assess costs of new products and services or redesign your delivery and pickup networks. 

Evaluate and optimize planned routes and scenarios based on forecasted volume

Adjust planned routes to react to volume variations and operative changes

The Web application enables depot managers and team leaders to adapt routes to operational challenges
MAINTENANCE AND MONITORING
Maintain and monitor your operations – today and for the future – to assure the success of your future operations.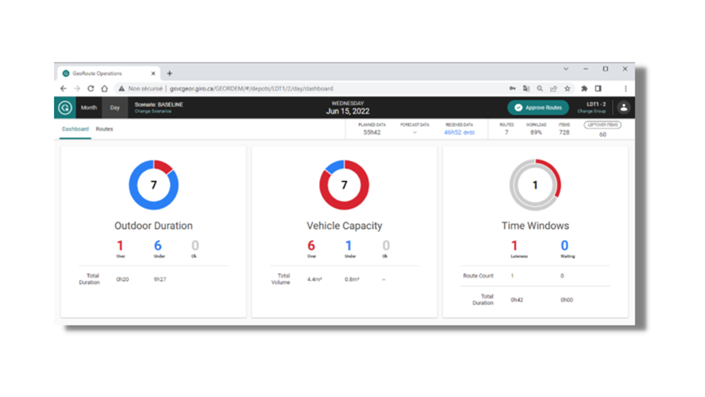 Monitor route workload continuously based on data updates (road network, addresses, volumes, etc.)

Monitor performance at route-, team- and depot-levels

Continuously monitor and update the production calendar

Use comprehensive GIS features to manage road networks, addresses, postal locations, and background map

Automatic features to update data such as road networks, addresses and postal locations

Automatic inbound and outbound interfaces to sorting-, monitoring and other production system