Count on robust timetables and schedules

HASTUS' powerful optimizers allow you to produce efficient, cost-saving vehicle/rolling stock and crew schedules.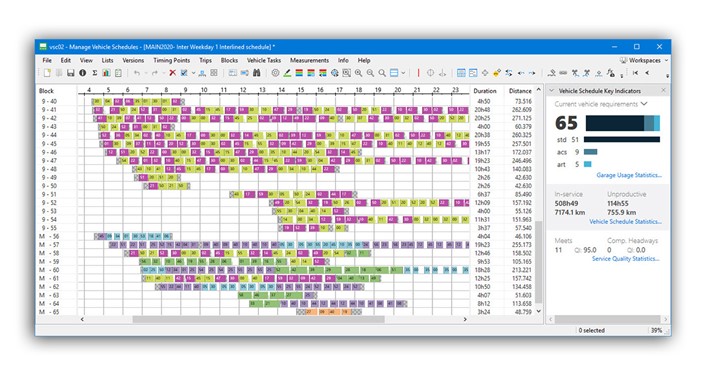 Create timetables and vehicle schedules
HASTUS-Vehicle allows you to explore alternative "what-if" scenarios and build the most efficient vehicle schedules.

Manage routes, run times, layovers, dwell times, and distances

Define trips and timetables according to applicable service levels

Create optimized vehicle blocks considering capacities, vehicle movement restrictions, and unit availability
Build efficient duties
HASTUS-Crew lets you build efficient duties for crew members and other staff to cover vehicle schedules.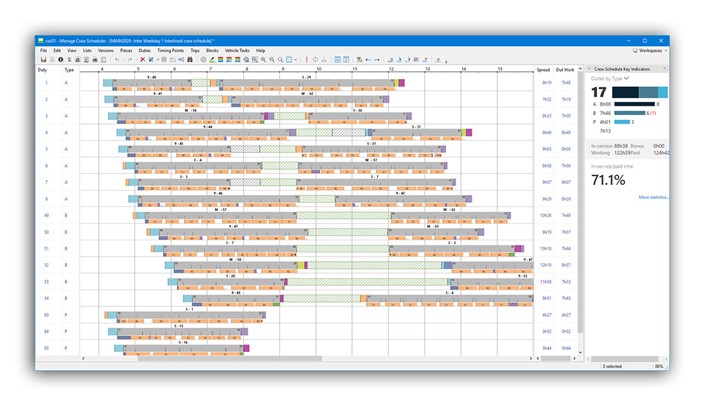 Get immediate feedback in the form of validations and accurate cost and quality attributes


Explore "what-if" scenarios to evaluate those most suitable for your operations


Use advanced tools to optimize crew schedules and reduce costs, while considering the quality of resulting solutions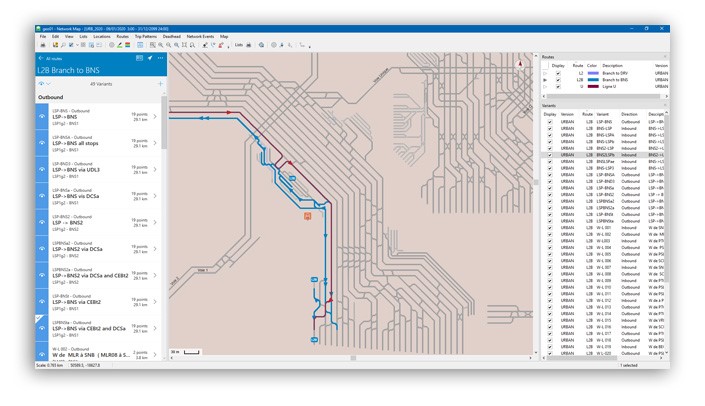 Handle the intricacies of rail scheduling
HASTUS allows you to manage the entire process of passenger rail timetabling and resource optimization with a fully integrated system, handling everything from track access to rolling stock, on-board crew and station staff.

Ensure the right capacity for passenger demand by considering needs and constraints, such as maintenance

Adapt efficiently to service changes such as track works and ensure that they are taken into account in the entire production chain


Improve robustness by using proven advanced, flexible optimization algorithms for timetables, train rosters and staff assignments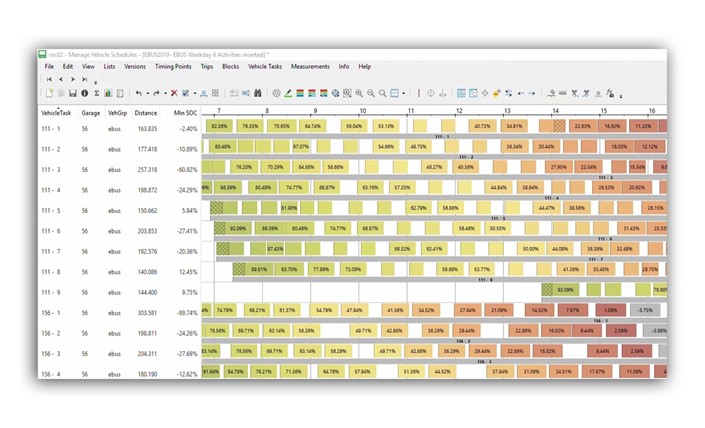 Deal with complex networks
You can rely on our advanced tools, developed in collaboration with public transit authorities and operators, to help you meet your challenges, and much more.

Plan electric buses' recharging activities


Schedule off-site rest duties

Manage parking at different overnight garages

Manage detours efficiently

Plan for multimodal services

Exchange data with other systems
Connexxion/Transdev NL makes intensive use of HASTUS-MinBus to plan and schedule over 200 electric buses in operation. We find the solutions from MinBus to be very robust and efficient.

B. Bonekamp, Manager Service Planning
Connexxion – Transdev The Netherlands