Be more responsive to changes

The tools in GeoRoute help you to increase your operations' flexibility, while maintaining the operational stability that you need to remain efficient.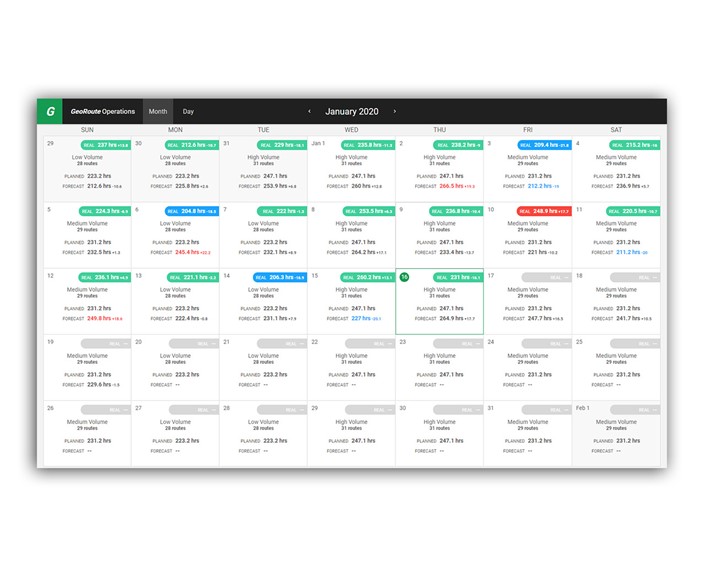 React sooner with better workforce planning
With GeoRoute, you always know – today and for the future – the impact of the forecasted and actual volumes on your operations.

Learn from the past – analyse your previous plans and the impact of the actual volumes. Create or update your plans in response to new forecasts 

Plan your resources efficiently based on the expected forecasts and the corresponding impact on your operations

Minimize impact on sorting and loading processes
Optimize your operations with daily adjustments
Use the dashboard view to identify required actions at a glance. You can modify routes, considering pre-defined working units and customers' time windows.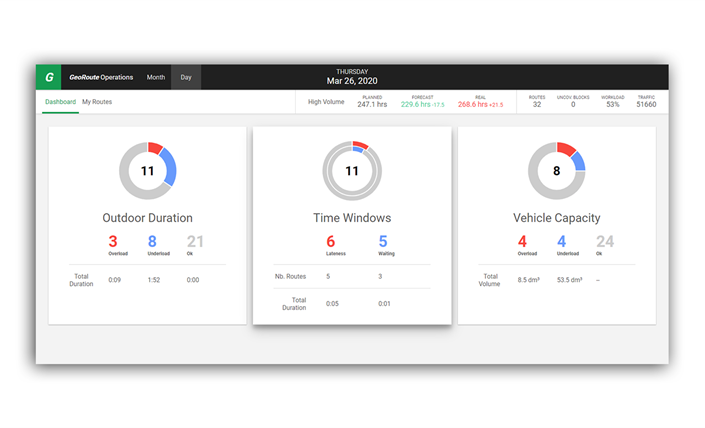 Limit the changes to the routes and the number of routes impacted


Re-sequence your routes to improve efficiency

Dynamically create new routes when needed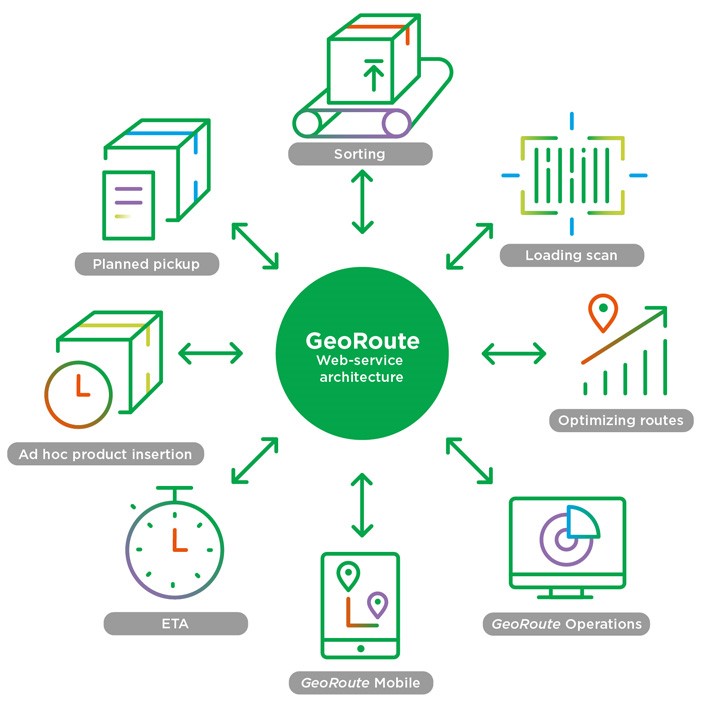 Communicate with your organization's systems
Automatically update your data and benefit from all available information from the operative processes. Provide your committed changes directly to other productive systems.

Sorting machines and handheld devices

Customer information systems, e.g. to provide accurate estimated times of arrival

Mobile navigation systems
We are very satisfied with the operational savings achieved by the introduction of dynamic routing with GeoRoute.
Luc Demierre, Solution Designer
Post CH AG