The flexible, integrated solution to optimize public transit

HASTUS is our powerful, modular software for bus, subway, streetcar and passenger rail operations, used by authorities and operators around the world.
Adaptability
We make our products highly configurable so that they adapt to your specific reality
Powerful optimization
Our algorithms are unequalled in power and robustness, to handle each client's particular business rules
High-quality integration
Our modules work seamlessly with your other systems and your data remains yours – we don't put it behind a paywall!
Industry expertise
With more than 40 years of international experience devoted to optimization solutions, our expertise in the field is second to none
The HASTUS suite

Choose your modules; they will integrate seamlessly and adapt to your unique operating context.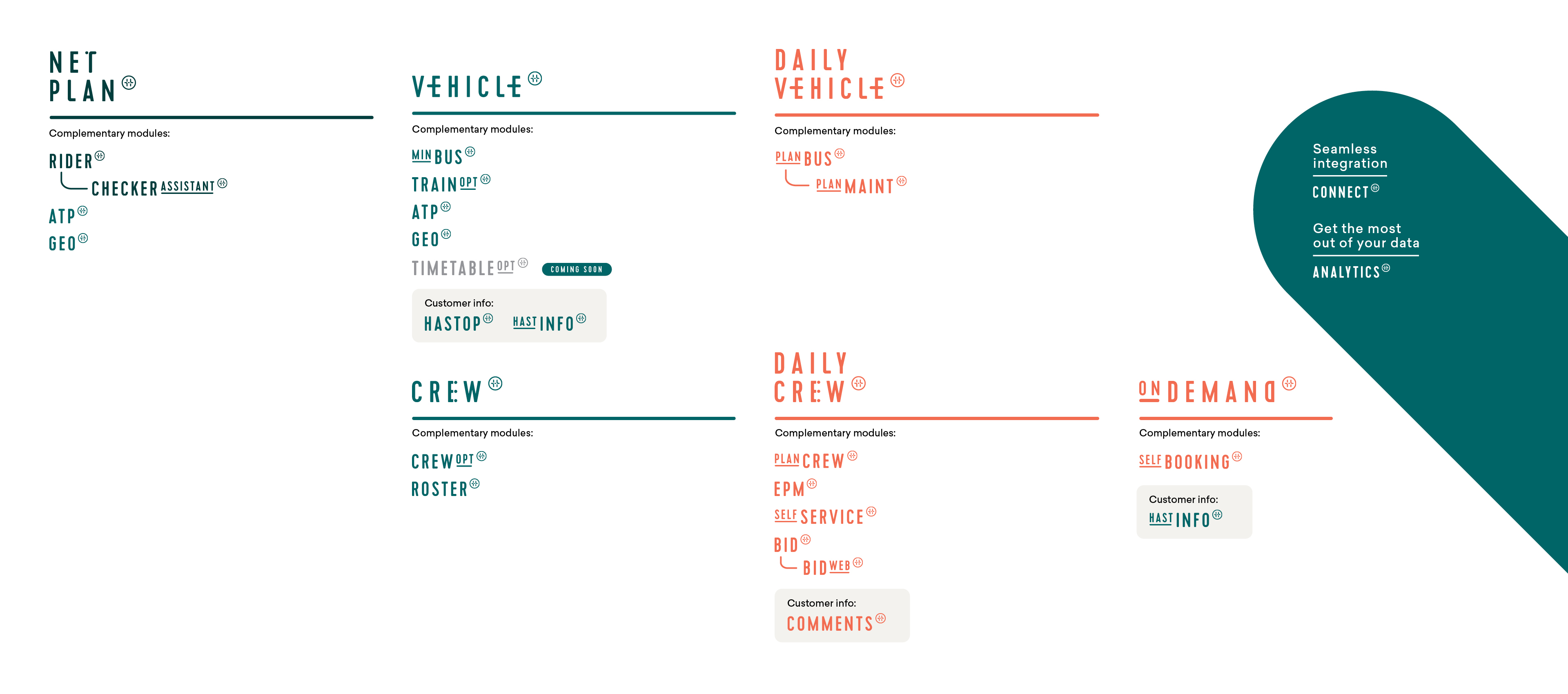 Planning
From network adjustments all the way up to reimagining your network, our planning modules give you the right tools to plan the high-quality service that your customers deserve.
Scheduling
Our scheduling modules' powerful optimizers ensure efficient vehicle and crew schedules that unlock significant savings in time and money, while maintaining your staff's work-life balance.
Operations
Whatever the day of operations holds in store, our operations modules put you in complete control to manage changes to planned service and assignments quickly and efficiently.
On-demand transport
Our solutions for paratransit and general on-demand transport services are designed to meet the needs of large-scale operations.
Customer information
How you handle the flow of information between your agency and customers is a key to customer satisfaction. Provide, receive and process information effectively with the HASTUS customer-information modules.
Integration tools
You can facilitate data exchange and interoperability between HASTUS and other applications, such as AVL, APC and ticketing systems. Every HASTUS installation comes with the Connect module and its array of integration tools at no extra charge.
Some HASTUS users around the world