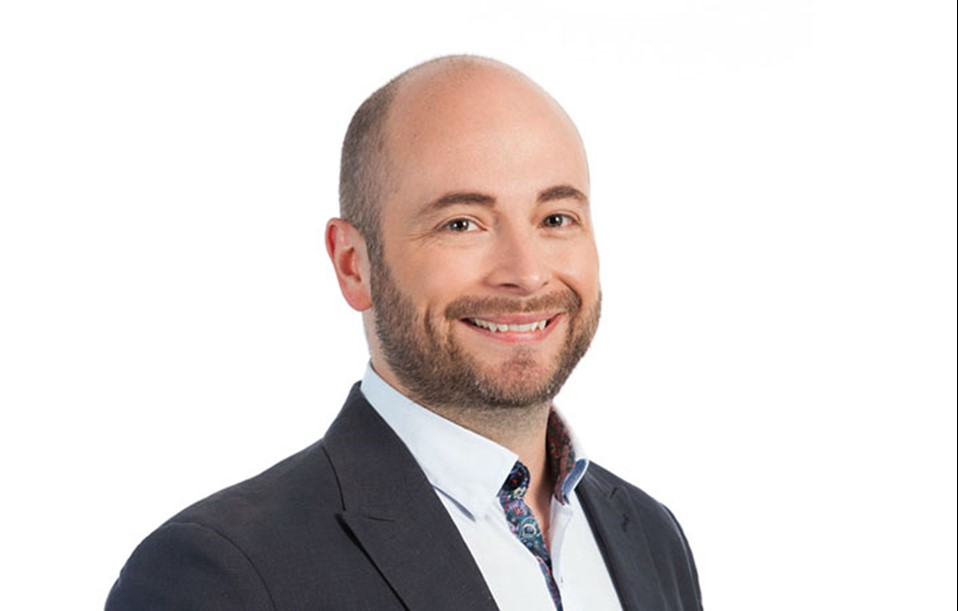 As we approach the UITP International Rail Conference and SITCE (Singapore, 9-11 July 2018) our programme, panel sessions and list of speakers and participants is rapidly taking shape.

Over the next few weeks we will be sitting down with several of our Congress speakers and panellists to get their thoughts on the event, public transport in the region and the industry going forward.

Up next is Alexandre Savard, Senior Manager Rail of GIRO Inc., Canada.
Alexandre, you are Senior Manager, Rail at GIRO Inc. in Canada. Can you please tell our readers more about your role and what it entails?

My responsibility is to oversee and manage business development in the rail sector. I focus on advising rail operators on solutions that can help them deliver efficient, high-quality services that improve today's and tomorrow's mobility. I am also involved in GIRO's business strategy and product roadmap process for our HASTUS rail solutions.
Public transport agencies need to be playing a key role in establishing a truly multimodal and integrated mobility ecosystem.
GIRO is a leading maker of software solutions for public transport that supports more than 300 agencies in 26 countries. What do you see as the next exciting development in software for our sector? 

One new technological opportunity that has got us truly excited is Artificial Intelligence (AI). We also have the advantage of being based in Montréal, which is expanding rapidly as a global hub for AI research. GIRO's research focus is on deep learning, the subset of AI that involves software training itself to analyse big data and perform tasks. The public transport industry generates a wealth of data, which we believe should be considered as a primary resource – equal in importance to rolling stock, infrastructure and human resources – for developing and operating mobility. Better analysing and understanding big data should lead to remarkable gains in efficiency, cost reduction and robustness, further improving punctuality and aligning service better with demand.
This year's UITP International Rail Conference is combined with SITCE for the first time in Asia and will be based around the theme 'People at the Heart of Digital Railways', putting the customer at the centre of a modern railway system. How important do you think this theme is for public transport right now?

As the name "public transport" implies, serving the public has always been the industry's raison d'être. However, in today's world, the public increasingly expects a personalised customer experience. In public transport, even more than in other industries, meeting this expectation is an extremely challenging task because of the variety of mobility services available in our communities. All mobility providers are developing a customer-centric approach, mostly using new technology. However, in a multimodal landscape, each mobility provider developing its own customer-centric approach can naturally create walls between services, which is counter-productive for the public transport industry overall. The Mobility as a Service (MaaS) model aims at removing these walls by creating truly open mobility ecosystems. Since public transport is at the centre of urban mobility, most public transport agencies need to be playing a key role in establishing a truly multimodal and integrated mobility ecosystem.
The public transport industry generates a wealth of data, which we believe should be considered as a primary resource…for developing and operating mobility.
Over the past 20 years, you have held several key positions in the transport industry, both in the public and private sectors. You are also involved in many transportation committees, such as UITP's Combined Mobility Commission, and you are the Chair of the Québec Transport Association's ITS and Smart Mobility Committee. What are your thoughts on how the public transport sector has developed during this time?
When I started my career 20 years ago, the public transport industry seemed relatively closed, with limited opportunities for interaction with other mobility providers. Over time, I think the public transport industry realised that it could not challenge the use of private cars on its own – that multimodality was the way to go. In the pre-Internet and pre-smartphone age, creating a true multimodal ecosystem was a significant challenge. Today, many of these challenges are being reduced or eliminated by technology. The window of opportunity is now open and the industry has started to embrace a new mobility-ecosystem culture.
As we discuss the changes digitalisation is making in public transport, how important is increasing the role of technology in meeting mobility challenges?

Technology has fundamentally changed many industries, including the transportation sector. It has helped public transport to become more efficient and offer better service. For instance, software solutions now enable operators to create and evaluate multiple schedule scenarios before implementing them. There can be a continuous improvement cycle to ensure that the service meets changing demand, taking network sensitivity into account and using the resources as efficiently as possible. By combining technology with the operators' expertise, there is a real opportunity for public transport to strengthen its role in the ecosystem and act as a strong mobility leader.
And finally, what are the most striking differences in public transport that stand out for you when you travel to other parts of the world for your role with GIRO? 

It's a privilege to be able to travel the world and meet with operators in various countries. The core challenges are the same in every city, but the ways of dealing with them differ greatly. One challenge is how to assign work efficiently to support the service offer. In some parts of the world, operators proceed by pick processes, while in others they proceed by periodic roster assignments. We also see a growing trend in considering the preferences of employees when assigning work in order to maintain employee satisfaction – a key strategy in delivering high-quality service. Mobility is a complex challenge all around the world, but it's a stimulating one and I truly feel that our industry can play an ever greater role in promoting sustainability and quality of life.
Thank you, Alexandre, for your time and see you in Singapore!
Source: Advancing public transport (www.uitp.org)