Alexandre Savard, Director of Business Development for Rail at GIRO, discusses how integrated planning, resource management and optimization technologies open a new chapter for rail.
UK rail reform exemplifies an industry in evolution

Passenger rail is still feeling the aftershocks of two years of uncertainty and major disruption. The industry is gradually recovering in many countries, but we still do not know entirely what the lasting effects will be. What we do know, however, is that the pandemic is merely the most recent round of seismic transformations. Decarbonization. Urban sprawl. Multi-modal travel. If rail seeks to build a firm foundation on this ever-shifting landscape, it needs to engage in a significant transformation.
In the UK – and in most parts of Europe – governments consider passenger rail to be the backbone of mobility. We're seeing significant investments to maintain and extend existing networks. Operators are being supported in times of crisis. New lines are being built. Some governance models are also being completely revamped to address the increasingly complex task of service planning and delivery. France has opened up its rail markets to competition. And the UK is creating a new rail governance body – Great British Railways.
The Williams-Shapps Plan for Rail, released in May 2021, aptly sums up the multidimensional issues at stake.
To truly secure rail's future, there must be radical change. The railways lack a guiding focus on customers, coherent leadership and strategic direction. They are too fragmented, too complicated, and too expensive to run. Innovation is difficult. Incentives are often perverse. Some working practices have not changed in decades. There must be single-minded efforts to get passengers back. In short, we need somebody in charge.

Williams-Shapps Plan for Rail, p. 7
The government-commissioned report specifically addresses UK rail, but these same issues confront the entire industry.
It's all about the passenger experience, in a heavily constrained environment

Rail has always been highly segmented. For operators, improving collaboration and communication between planning, maintenance and operations teams is a constant struggle. This is problematic, because service quality and robustness depend on a set of critical plans and resources. All it takes is one weak link in the production chain to impact negatively upon passenger service.
Strengthening integration among stakeholders limits fragmentation, increases efficiency and improves the quality of passenger service.
GIRO advocates a holistic management of transport services and resources. GIRO's HASTUS software, used by over 300 public transport and passenger rail authorities and operators worldwide, provides a flexible and robust software environment that fully integrates all aspects of planning, optimization and operations. Teams have a 360° view of capacity, schedules, rolling stock, maintenance activities, on-board personnel and ground staff – making it easier for each team to plan and manage the resources under its responsibility while minimizing potential impacts on others. A schedule change will alert the scheduler to any impacts on existing rolling stock and staff assignments. This tight integration brings robustness and flexibility to the entire rail production chain and allows for more frequent changes with minimal impact.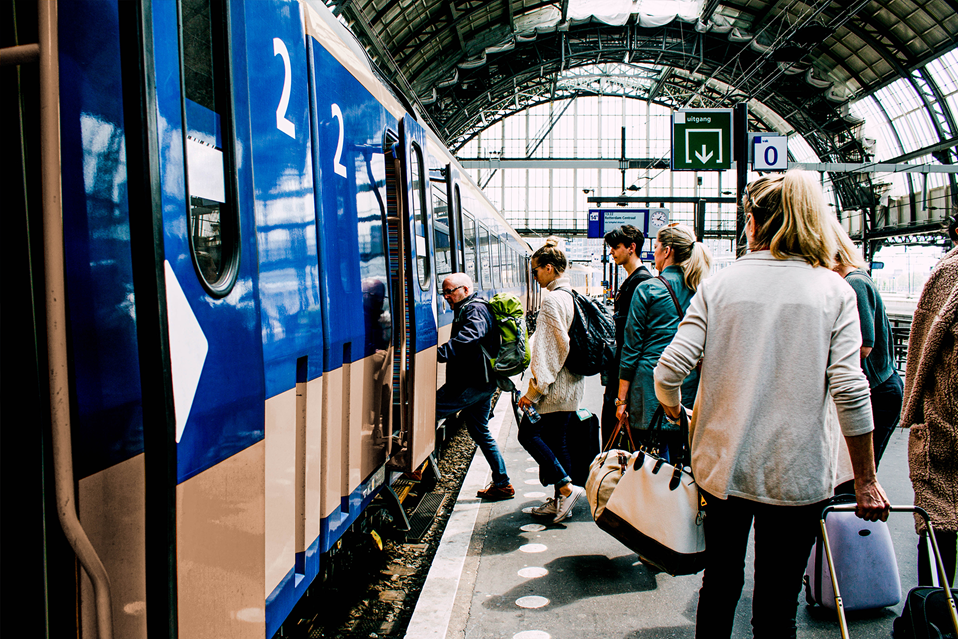 Greater integration also creates visible benefits between authorities and operators. In a rail network shared by several operators, as is the case in the UK for regional services, track access is critical. Not only does it directly affect the quality of passenger services and operating costs. It must also follow strict regulatory and safety guidelines. The HASTUS path-management environment integrates with other related resources to address all these constraints at once. Operators and authorities can exchange timetables and path requests in a dynamic and automated manner with complete and continuous integration between timetables, paths and rolling stock. Essentially, no train is without a path and no path is without a train. And the same logic applies to other key resources such as train drivers, managers and station staff. Operators can quickly adapt to unexpected changes jointly with other stakeholders, resulting in fewer late and overcrowded trains. All this boils down to a better usage of resources and an improved passenger experience.

It's also all about railways' flexibility and resilience

The COVID-19 pandemic greatly increased travel-pattern volatility, which was already trending upward. Authorities and operators now face immense pressure to adapt schedules and capacity to keep pace. The era of twice-yearly schedule changes may soon be over. That said, overcapacity creates unnecessary costs. An innovative way to reconcile the two is through dynamic planning and integrated resource management.
Yet another challenge? Ageing assets and network investments, which significantly increase the number, duration and impacts of maintenance programs – making it all the harder for planning and operations teams to keep service quality and costs under control. Informing travellers of frequent service changes is also no easy feat.
Operators can use the optimization algorithms in HASTUS to more easily adapt services and resources to minimize the short, medium and long-term impacts of maintenance activities on rolling stock and the infrastructure – from making staffing adjustments and planning alternative services, to managing unexpected work extensions, and more.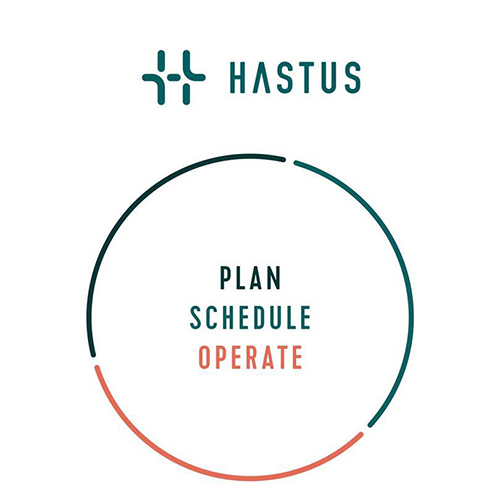 Making the best usage of mission-critical resources through optimization strategies and technologies

Expertise runs deep in rail – typically, the result of skilled professionals' years of experience. Planning and operations specialists routinely develop complex plans, often with limited resources and time. But as issues and constraints become more complex – take labour shortages, for example – this task becomes increasingly challenging. Optimization technologies support such expertise by providing unprecedented capabilities for planning, adjusting services and making the best of scarce resources.
Rail operators increasingly rely on AI-powered software solutions like HASTUS to address the intricacies of rail planning and operations management. Such capabilities open the door to a more dynamic railway – from the timetabling phase to the day of operations on mission-critical resources such as track access, rolling stock, on-board crew and station staff. Operators can more easily build transport and resource plans to keep up with shifting business needs and passenger demand – all while taking into account operational constraints, available resources and current regulations. They can also easily create multiple scenarios and modify optimization criteria as needs change. In other words, they now have the dynamic and robust flexibility that had been sorely lacking.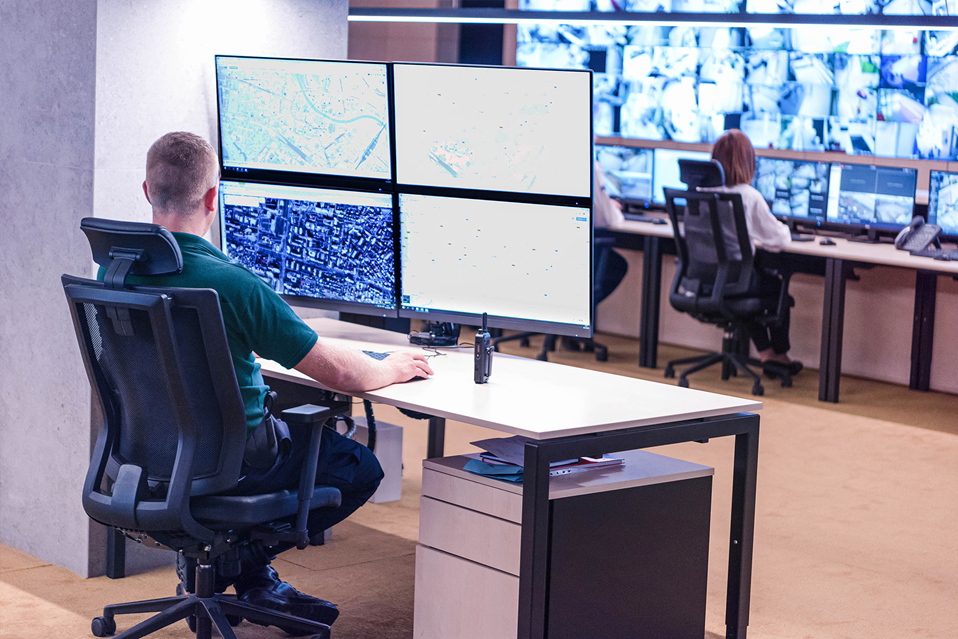 Turning crisis into opportunity

The current challenges have created an unprecedented opportunity to create more dynamic and robust networks, better adapted to the needs of travellers, by improving on efficiency, responsiveness and resilience. Reforming a complex industry such as passenger rail is a challenging task, which involves many stakeholders and where the whole is only as strong as its weakest link.
Nonetheless, innovation in resource management and optimization technologies can contribute to making more attractive, efficient and greener rail a reality. Proven modern-day solutions are available for authorities and operators willing to embrace a transformation mindset.

Source : Railway Gazette