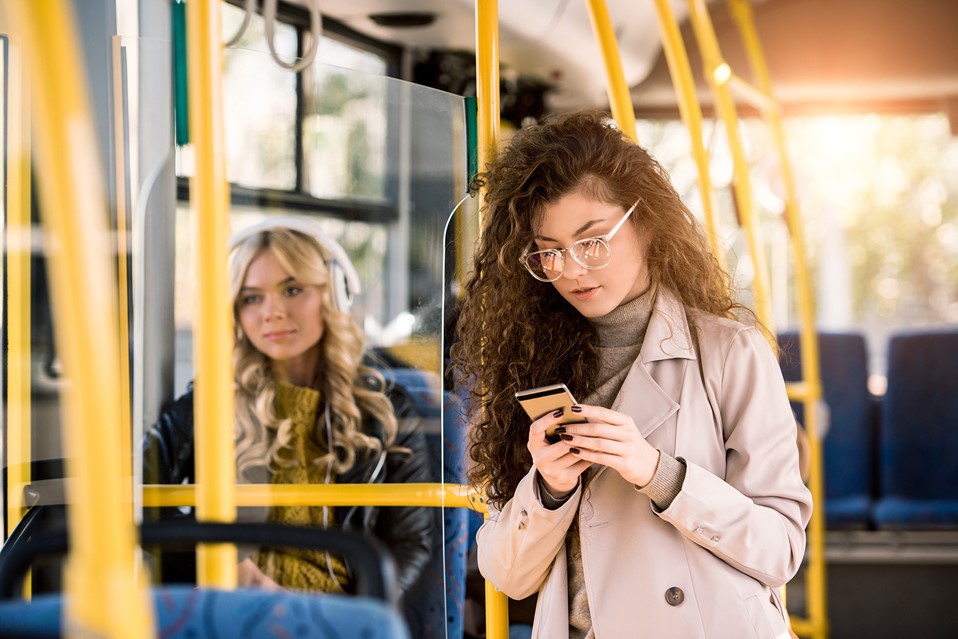 At the American Public Transportation Association (APTA) 2017 Bus and Paratransit Conference, there was a lot of talk about the impact of rideshares and transportation network companies on the transportation industry. While some discussions looked at how the public transit industry could partner with these private sector companies, there was also more on how tomorrow's transit agency might mirror that service.
GIRO Inc. Director, Business Development, Arjan van Andel gave some parallels between paratransit and TNC service.
He began the session asking questions of attendees. Who knows how many paratransit clients they have? Who provides door-to-door service? Who knows the trip times for those trips? Who knows the cost-per-passenger of those trips? While most in the audience raised their hands for those, he pointed out that's the information TNC companies use for their service.
"Some of the fixed-route challenges the industry is facing, paratransit has already overcome," van Andel said. "How do we make our fixed-route service more attractive and competitive?"
He continued, "Paratransit folks really know their clients, their characteristics." They talk about their clients on a first-name basis, knowing where they like to go, how often they normally go. "It's a personalized service."
How do we utilize technologies to improve the customer experience, create a more personalized experience? Four considerations van Andel emphasized:
Centralized Trip Booking
There may be pricing impacts with booking, whether it's incentives to book through an app or consequences for last-minute changes. When booking a flight, you have a lot of options and if you wait until the last minute you can still book a flight, but you're going to be paying much more.
Open Architecture
An open architecture allows working with multiple operating companies and fleets. Making sure you have open interfaces, not being dependent on any hardware, keeps you in control.
Coordinated Information
Whichever service the client uses, they should be able to access it all in one place; a one-stop shop is important. "It doesn't matter what interface you use, they shouldn't know what's all working behind it," van Andel said.
Real-Time Scheduling
There are always changes; someone's appointment goes long, they have to add a stop. You must be sure you can deal with those last-minute changes.
Van Andel is with GIRO, which, among other solutions, offers HASTUS-OnDemand, a flexible solution for paratransit and on-demand transportation services. With experience in a managing and optimizing customer registration, eligibility process, trip booking and scheduling, service delivery, customer information, and invoicing and reporting, van Andel said, "We believe fixed-route and on-demand will merge in the future."
Source: Mass Transit (www.masstransitmag.com)