Simplify delivery operations

Give drivers and postal carriers a mobile tool to optimize their routes and keep them informed.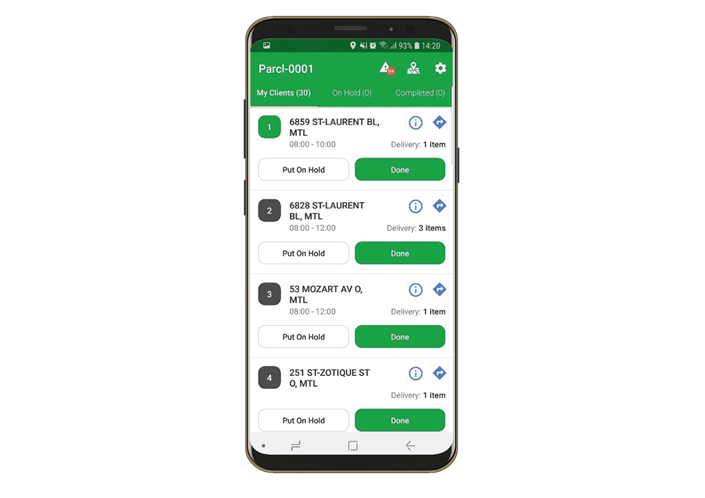 Consult your route on a mobile device
GeoRoute Mobile enables postal carriers to get all the information needed for their daily deliveries and pickups directly on their mobile device, so they can know what to deliver, when and where.

An alert is sent when time windows are going to be missed

A list of all stops can be displayed to show the remaining work

A stop can be put on hold when service cannot be performed as planned, so that the following stop comes up next
Get on-screen map support
The mobile app displays the current position and all remaining stops to help find the best way to the next stop.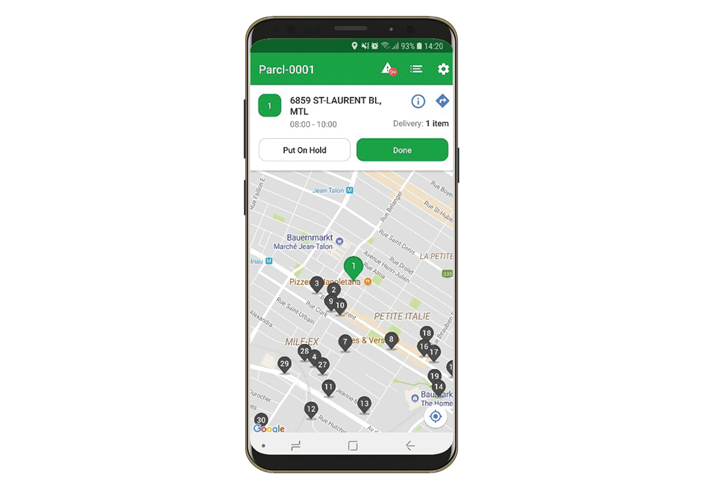 Displays driving directions for the next stop

Automatically detects the current location and destination coordinates when the application is opened

Each step is validated to facilitate the follow-up of the route